How permanent is the great resignation?
June 30, 2022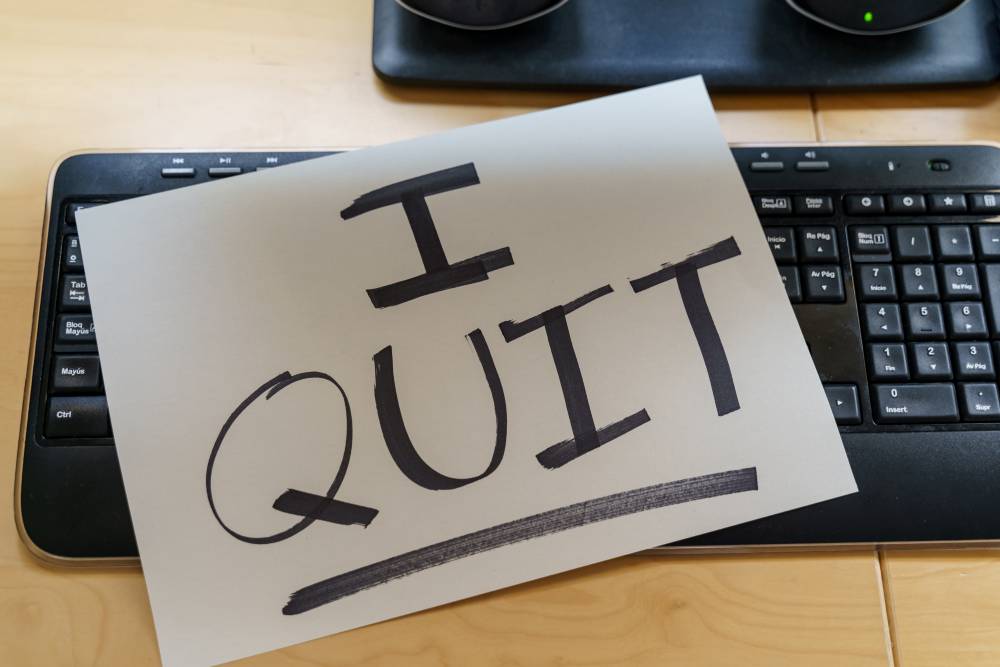 When asked to return to the office after being told to work from home during the pandemic, many employees did not wish to give up the flexibility remote working had afforded them. This had led to the coining of the term 'the great resignation' as the number of employees leaving for pastures new has spiked.

A survey by Gartner in December last year found that the pandemic had made almost two thirds of workers rethink the place work held in their lives. Alexia Cambon, Director of the HR Research Practice at Gartner, believes that you need to be able to understand what's driving employees to quit if you're to stand any chance of planning a post-pandemic workforce strategy.

So, with data from the US Bureau of Labor Statistics showing that more than 45 million people in the US left their jobs in 2021, what has been driving employees to quit?

"Our employees have the power"

A number of factors have been suggested as key to the great resignation. Writing in Forbes, Steve Lowisz plays down the role of Covid-19, and cites Pew research which identified three reasons people were leaving their jobs: pay being too low; too few opportunities for advancement; and a feeling of disrespect at work. Joseph Fuller and William Kerr of Harvard Business School, also feel the great resignation did not start with Covid-19. Instead, the pandemic merely accelerated the trend of rising 'quits' that began over a decade ago.

Others do see the pandemic as key, with the academic who coined the term – Anthony Klotz – believing that employees have moved en-masse to companies who have embraced the future of work – remote work and job flexibility – away from those who have resisted it. Flexibility keeps emerging as key, with Paul Lewis of Adzuna arguing that workers are looking for jobs that allow them "the flexibility they got used to over the pandemic… be that picking the kids up from school or simply working flexible hours."

PwC's recent Workforce Hopes and Fears Survey, which surveyed more than 52,000 workers globally, found that pay, finding a more fulfilling job, and finding a workplace where they could be themselves were standout motivations for workers looking to move on. Tim Ryan, Senior Partner and Chairman at PwC US, told the New York Times that "our employees have the power."

How can employers turn the tide?

While a greater number of potential hires might sound like good news, the fact they could also leave within a year or sooner is a major worry. As Susan Lang points out, if companies cannot find the answers to addressing employees' concerns, worker turnover will remain high and companies will struggle to grow.

If pay is the sole issue, then the answer is simple – raise wages. However, not all companies can afford to do a Microsoft and bring about widespread pay rises. Michelle Parmelee, deputy CEO of Deloitte Global, believes the crucial change businesses need to make is offering hybrid work patterns. This could include working from anywhere, more paid sabbaticals, or as the UK has recently begun trialling, four-day work weeks.