Understand your own

top behavioural traits

and professional brand.

ViewsHub engages those who work with you to help you measure your behavioural traits, combining your self review with a

crowd-sourced aggregate

of reviews from coworkers, clients and others.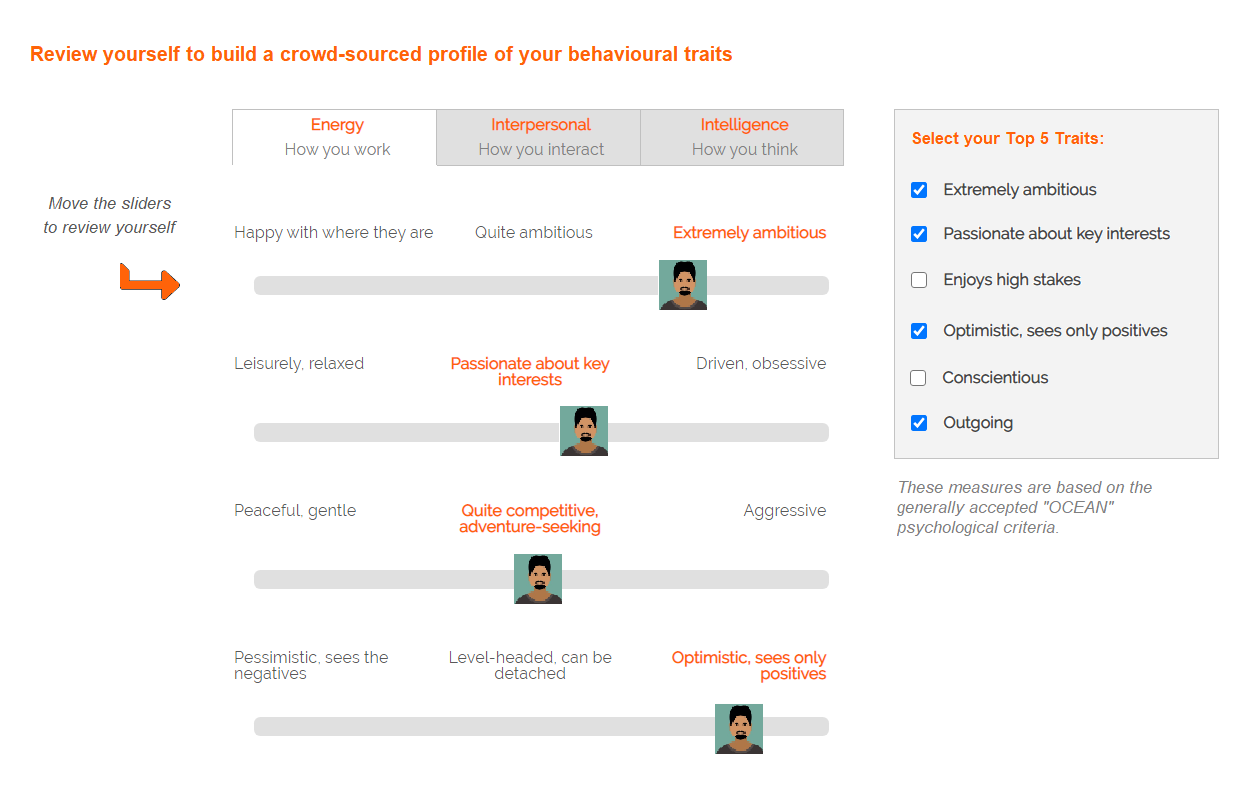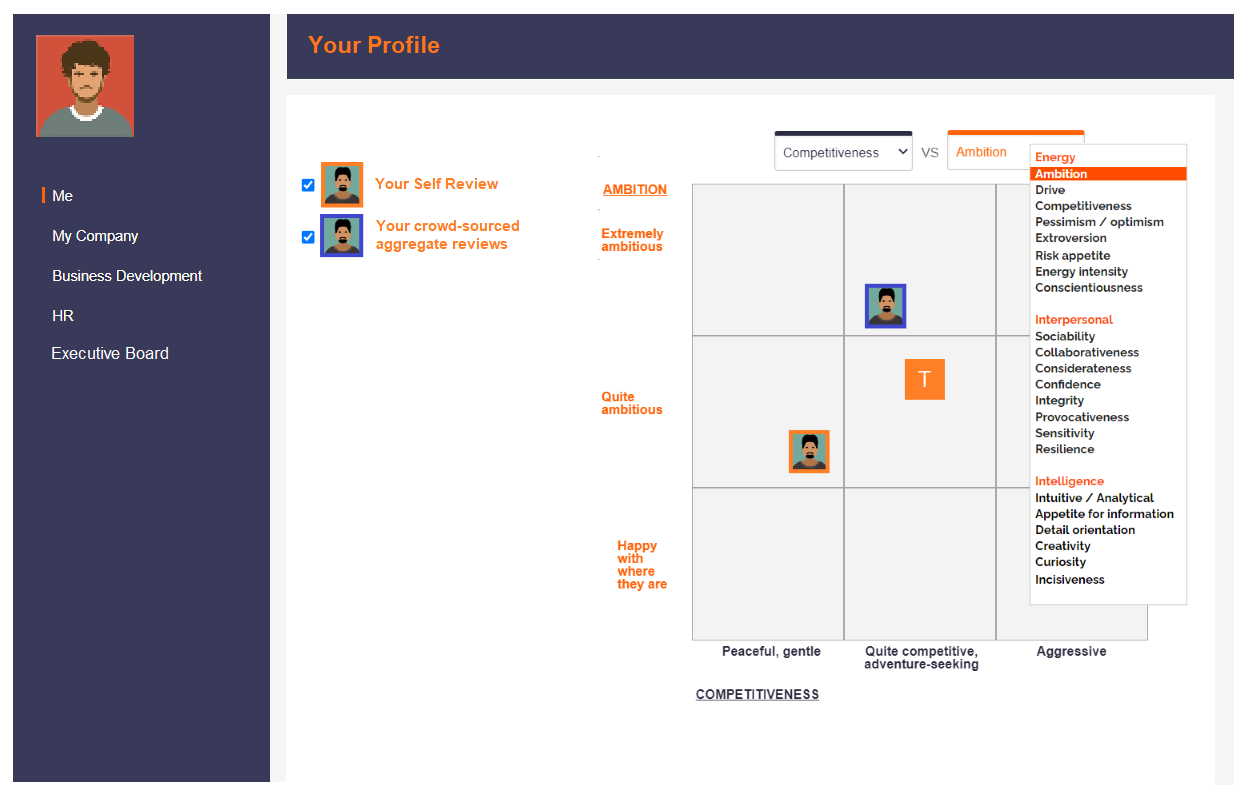 ...and compare them with those you most want to emulate to see
where you might develop.